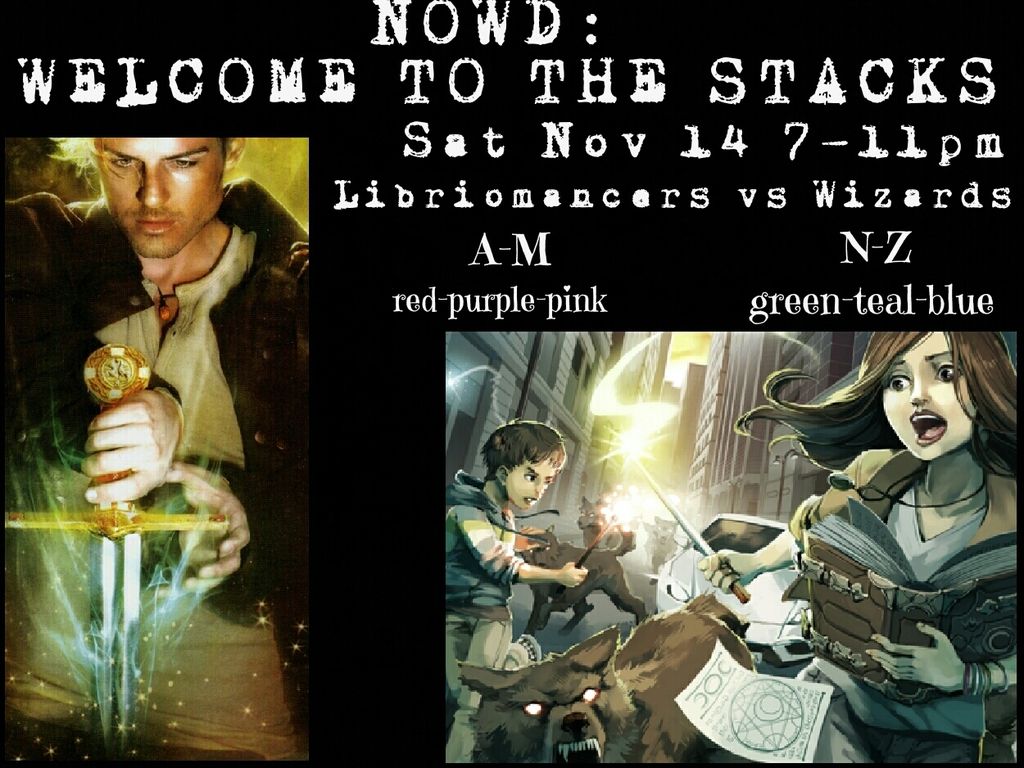 This Saturday Nov 14th (tomorrow) is the All Year Sprints Night of Writing Dangerously from 7-11pm EST.
We'll be doing a book/library-themed adventure-ish game. Teams will be Libriomancers vs Wizards.
Libriomancers (usernames A-M, colors red/purple/pink).
Wizards (usernames N-Z, colors green/teal/blue).
There will be a sign-up sheet.
(And yes if you want to choose a team make sure your username that night starts with the letter that matches the team and possibly match up your name color).
There will be participation banners for both showing up and for words!
http://www.chatzy.com/writingsprints